Who is JD Micals?
He is a radio DJ that can be heard live weekdays on WPJM 800 AM from 1-5pm in Greer, SC and streaming 24/7 at www.jdmicals.com. JD is more than just a radio DJ, with his cast of characters and voices, he entertains his audience, while keeping traditional country music alive and well, from the legends to todays country artists.
A man of many talents, that a lot of people don't know about but soon will, JD Micals is also a Country Artist/Songwriter with a voice that needs to be heard, he has been compared to the Legendary Jim Reeves. JD Micals recently signed with Pretty World Records and thanks Charlie Ammerman for everything he has done. The album "JD's Friends & Memories" is scheduled to be released in May.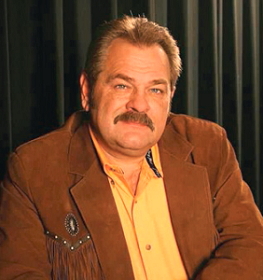 On this album, JD recorded with legendary country artists including Leon Everette, Leona Williams, Heather Myles, Johnny Lee, Billy Joe Royal, Narvel Felts, Emily Portman Drake, Jan Howard and Mac Arnold.

JD Micals first single "Mom's Old Wooden Chair" is #26 on the Indie World Chart.
www.jdmicals.com